16.000 kors
September 21, 2013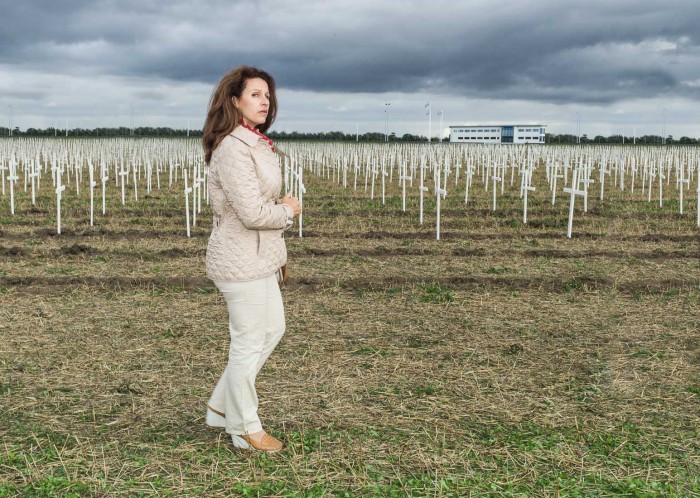 I dag blev 16.000 kors sat op på en mark mellem Vejle og Horsens for at symbolisere et års aborter i Danmark. Foreningen "retten til liv" har stået for det store arbejde.
Det er altid imponerende og fascinerende når folk, der brænder og kæmper for deres sag, gør mere ud af det end at oprette en facebookgruppe og håbe på deres stemme bliver hørt. Det var, uanset standpunkt, imponerende at se de ufattelig mange hvide kors stå på ræd og række på den golde mark.
Jeg mener selv, at det er op til hver enkelt om de vil have foretaget abort eller ej. Det er en personlig sag, som på ingen måde vedkommer andre. Jeg har aldrig brudt mig om at folk dømmer andre uden at kende deres situation.
16.000 crosses is now located in a row for over one kilometer of the E45 freeway at Hedensted to visualize a year of abortions in Denmark, and this is despite opposition from several parties.
I think it's up to each individual whether they want an abortion or not, but I think on the other hand these people have put a great job to get their message out to the world.